Features
Professional video streaming & recording from VR stage
---
Control from Your Smartphone
You can stream and record video content on a customizable VR stage where you can show slides, play videos, and enable other features to make your performance entertaining from your app.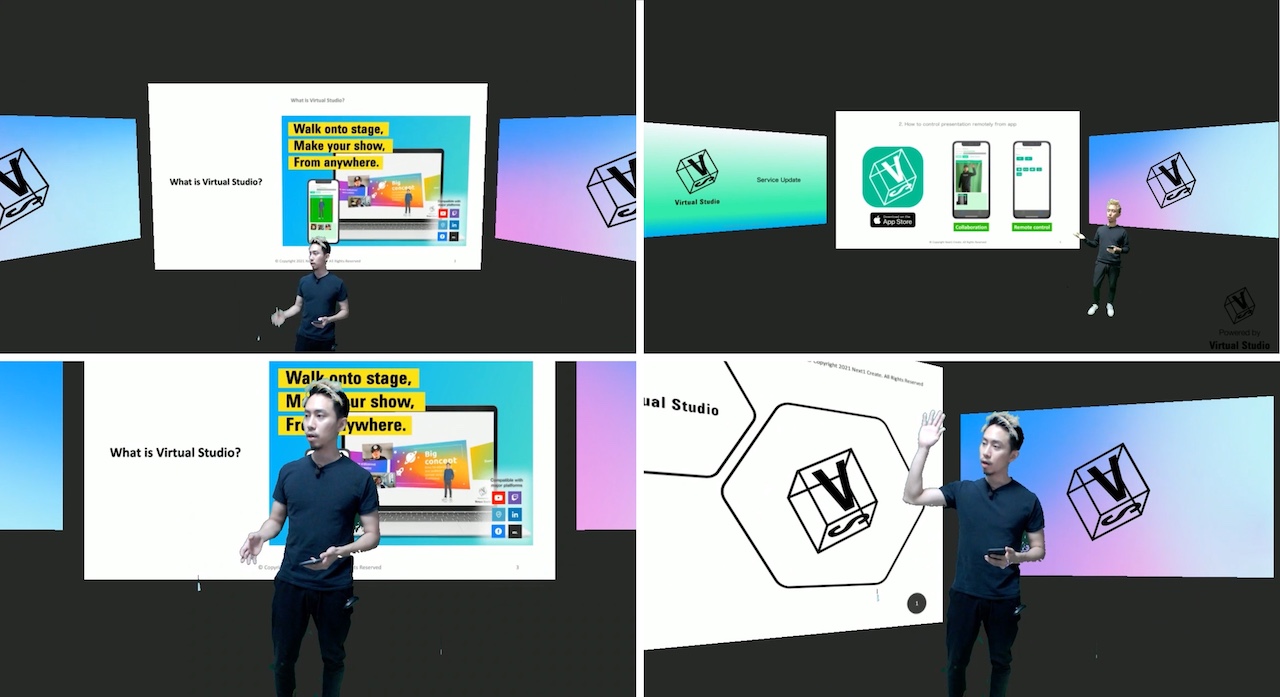 ---
Collaboration
Virtual Studio allows you to collaborate with guests easily through video chat for online conference, talk shows, and etc。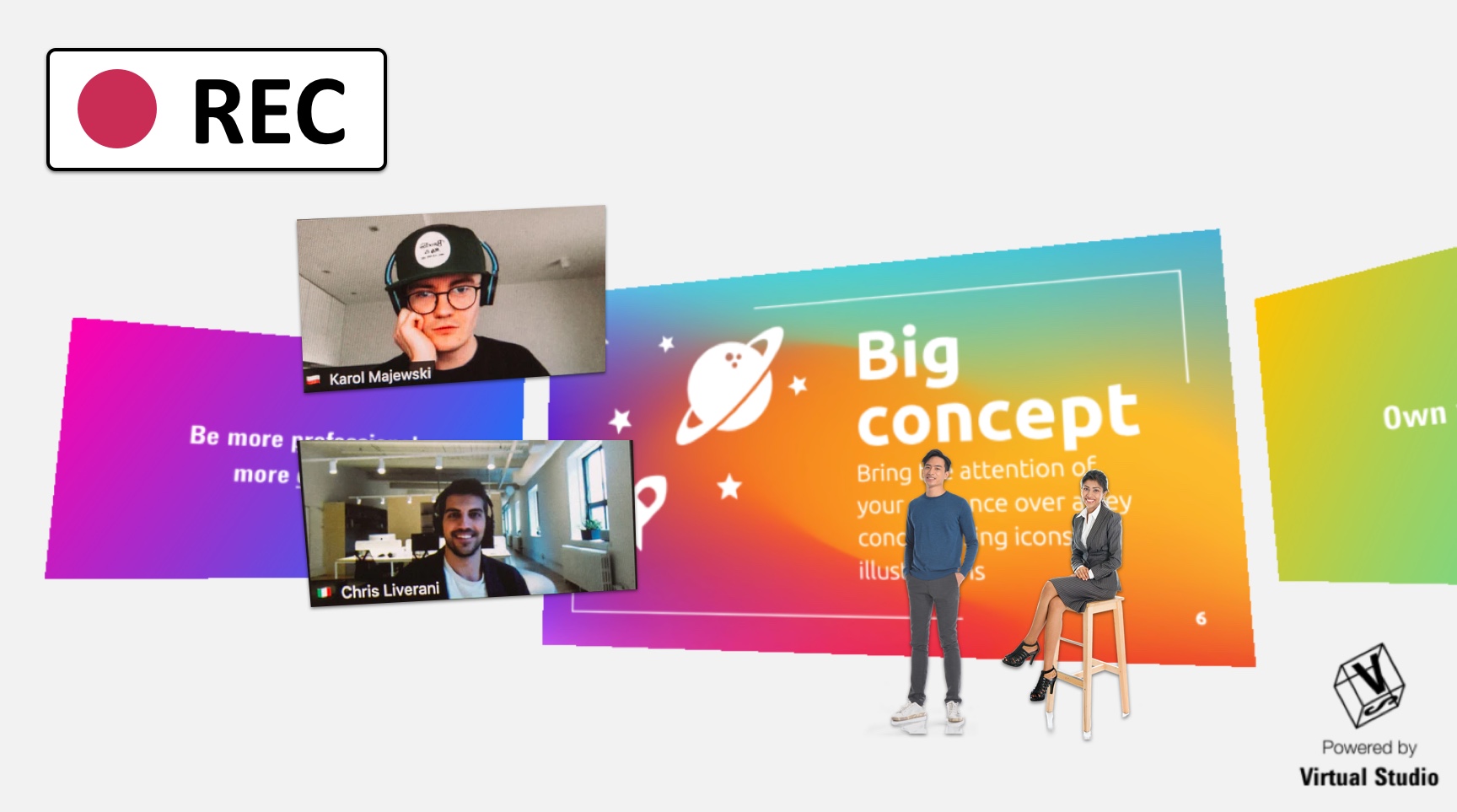 ---
Customizable Design
Hosts can customize logos, colors, and graphics of their studios to make it suits to their contents.
Hosts can also show variety of media (pdf, videos, images and screen sharing) on multiple screens that enables very effective communication.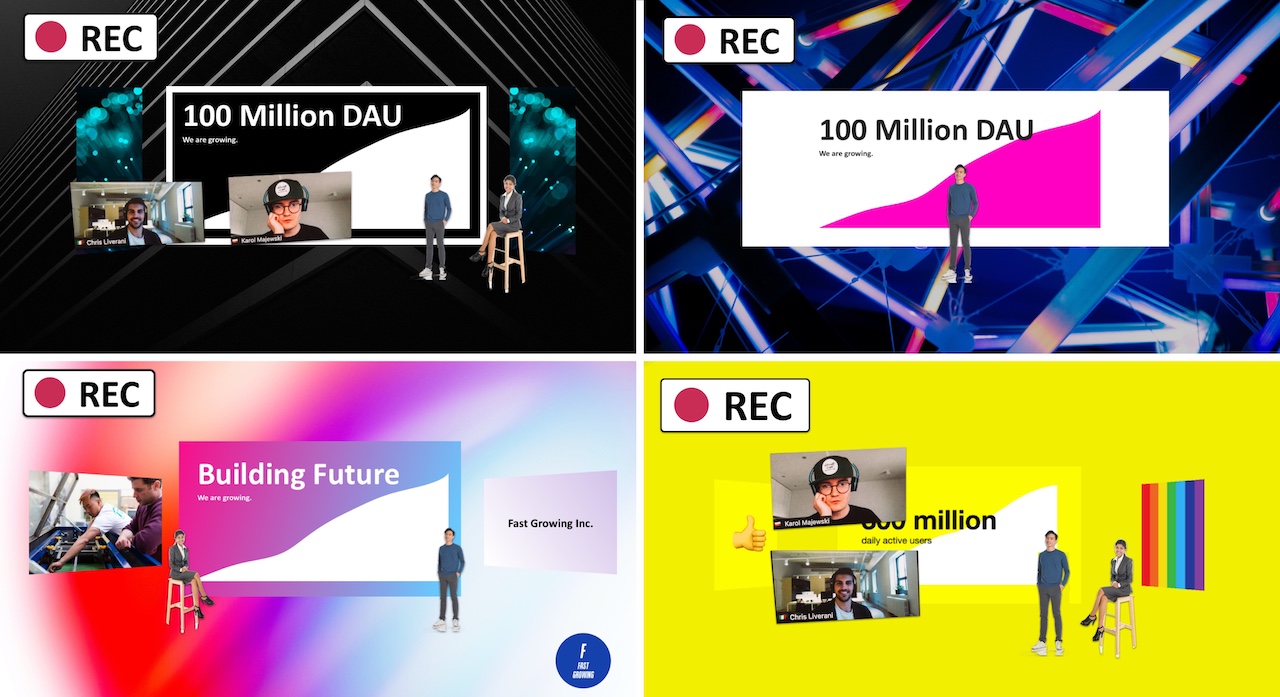 Benefits
Benefits of Virtual Studio
---
Virtual Studio contributes to your business in many aspects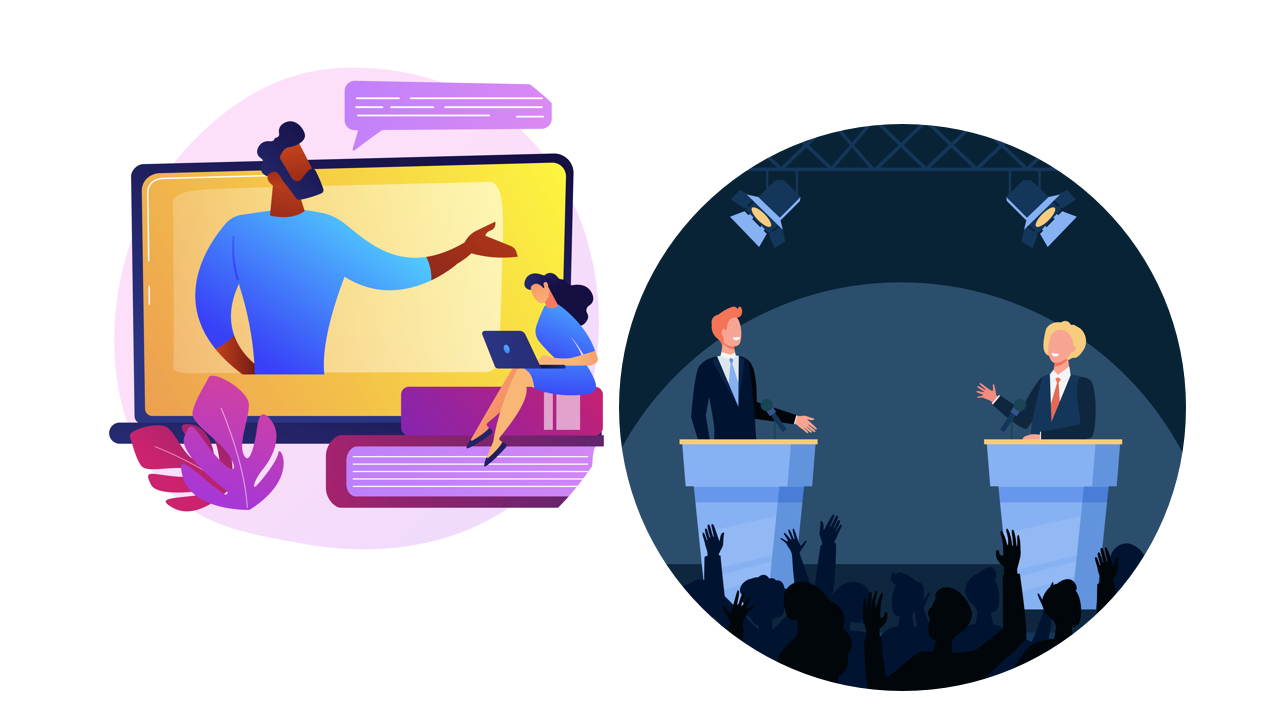 Suitable for remote work & e-learning
Virtual Studio helps your business by making your content more professional and entertaining, driving the engagement of your audience.
App
Connect & control from your smartphone
---
Step 1.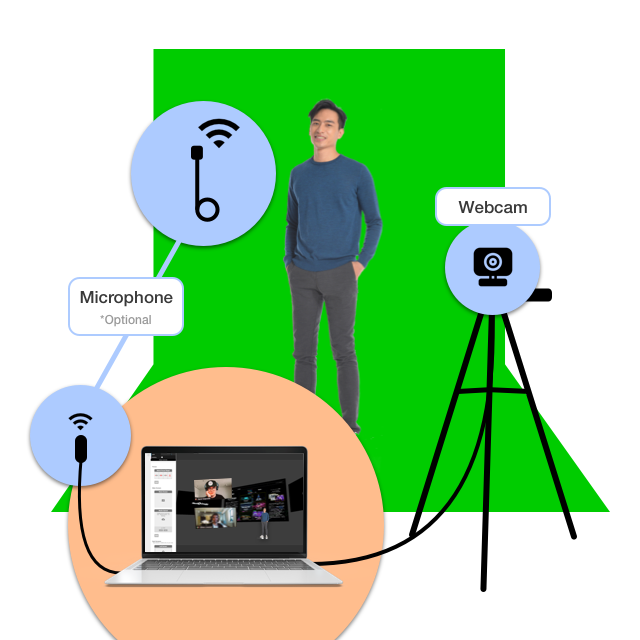 Set up a simple shooting space.
Step 2.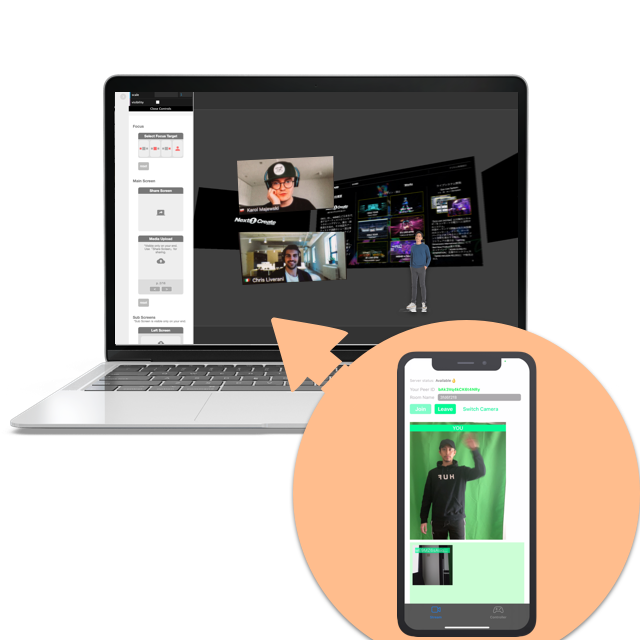 Connect to Virtual Studio from an app.
Step 3.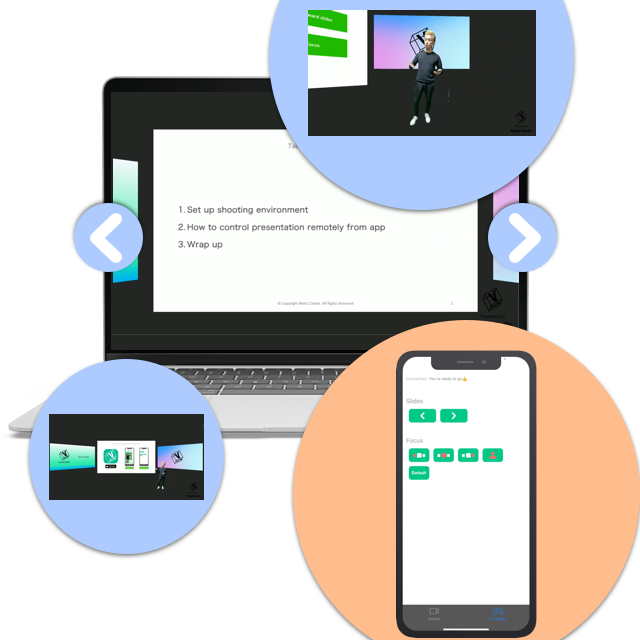 Control slides and focus from your smartphone.
Compatible Platforms
Virtual Studio supports many major platforms