Compatible Platforms
Virtual Studio lets you stream to almost any platforms that offer streaming URL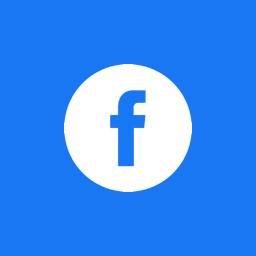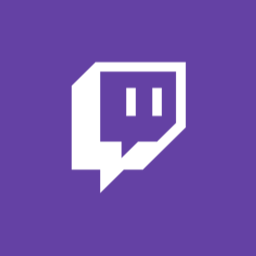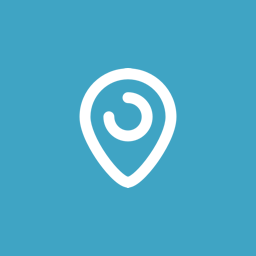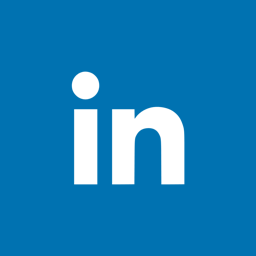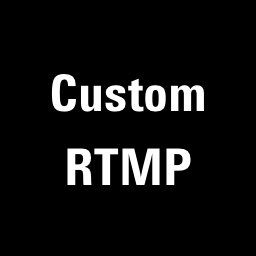 Features
Maximize the uniqueness & value of your contents
---
Multi-screen, multi-camera
With multi-screen and multi-camera in 3D space, hosts can present their contents seamlessly, leveraging audience engagements.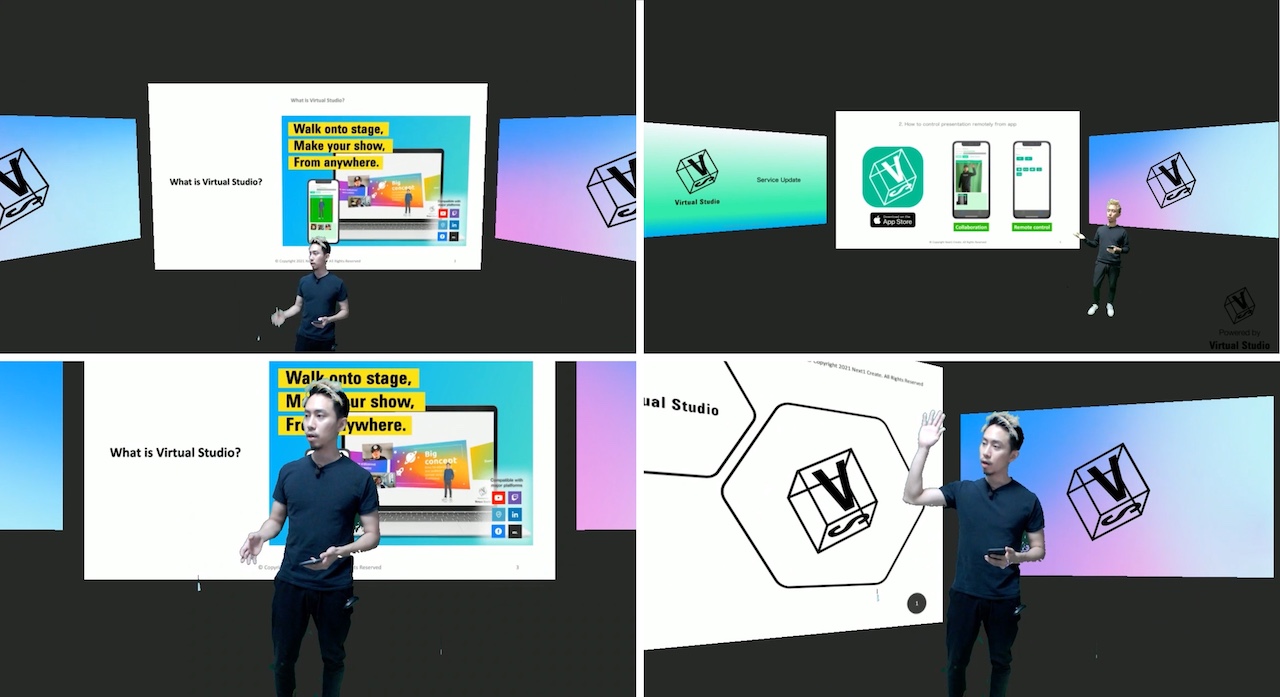 ---
Easy collaboration
Virtual Studio allows hosts to collaborate with guests easily for professional and unique online conference, talk shows, and etc。
Also, you can shoot entire body by using Virtual Studio app (Currently only iOS).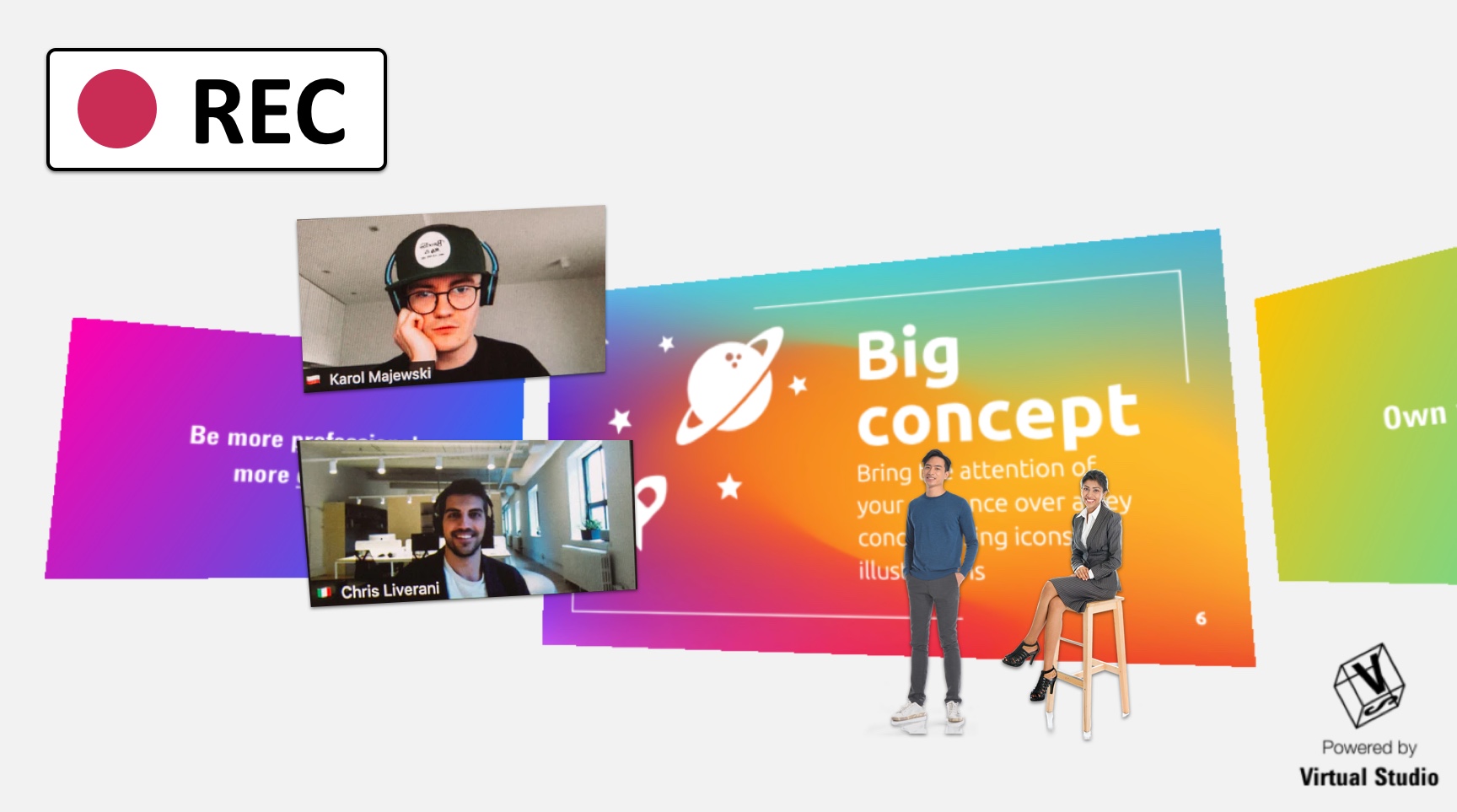 ---
Flexible design & presentation features
Hosts can customize logos, colors, and graphics of their studios to make it suits to their contents.
Hosts can also show variety of media (pdf, videos, images and screen sharing) on multiple screens that enables very effective communication.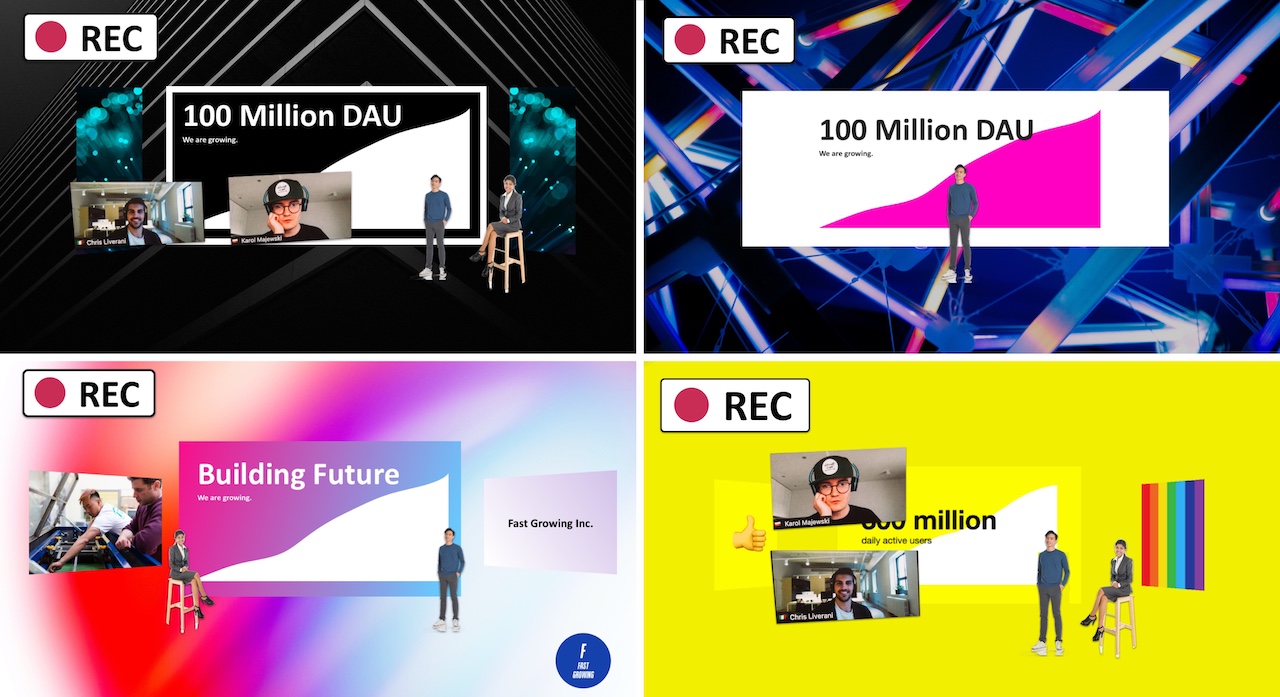 ---
App
Connect & control Virtual Studio from your smartphone
---
Step 1.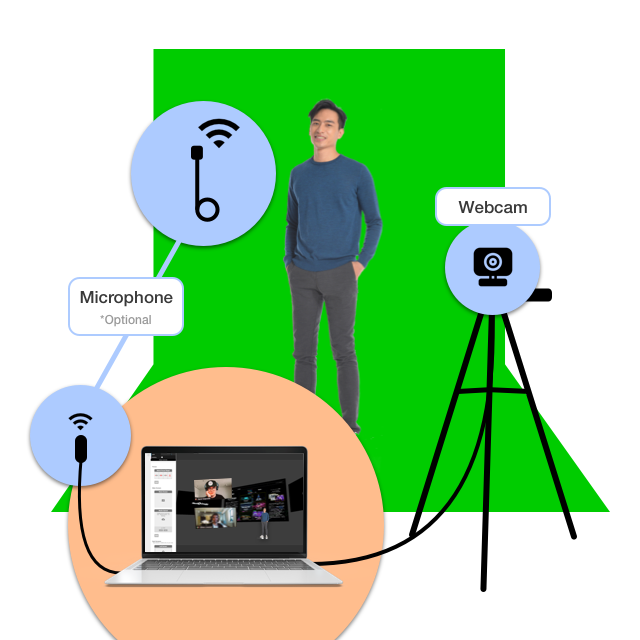 Set up a simple shooting space.
Step 2.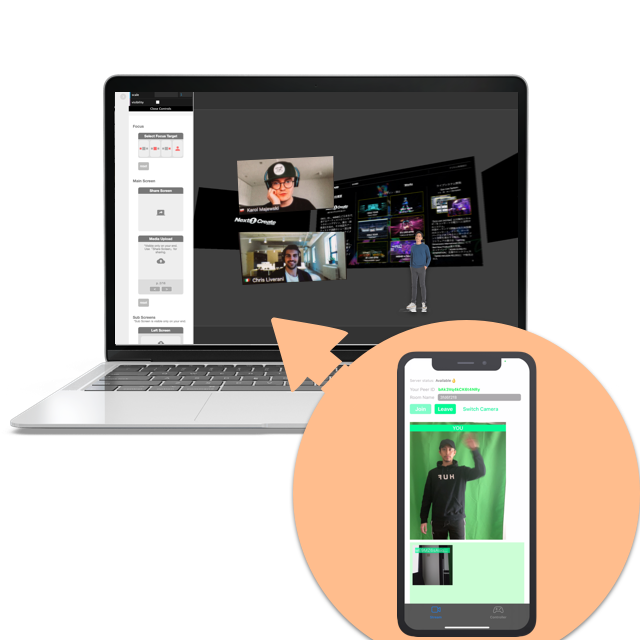 Connect to Virtual Studio from an app.
Step 3.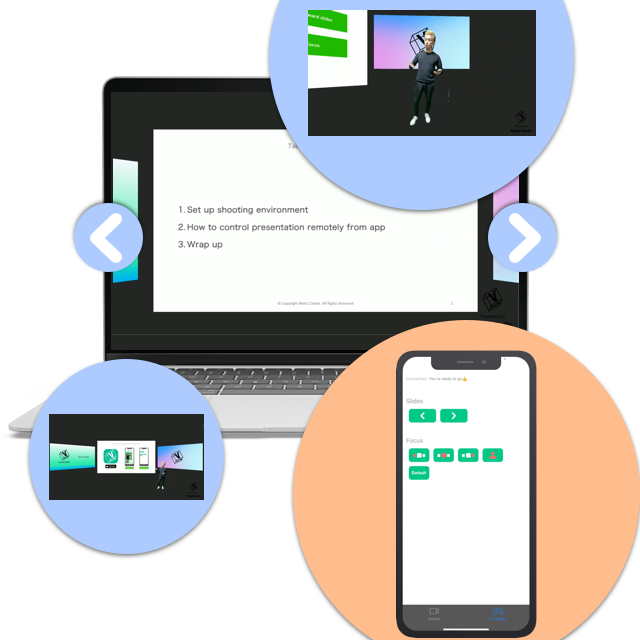 Control slides and focus from your smartphone.